Platinum Rewards Await You with Caymas Cash Program
I. Introduction
Looking for a way to add more excitement to your fishing tournaments? The Caymas Cash Platinum Level has got you covered! This article will delve into the thrilling opportunities that come with owning a Caymas boat and participating in the Caymas Cash program at the Platinum Level.
II. What is Caymas Cash?
Basically, Caymas Cash is an incentive program designed exclusively for Caymas boat owners. The program offers cash rewards to owners who emerge victorious in eligible fishing tournaments.
III. The Prestige of Platinum Level
Additionally, the Platinum Level is the pinnacle of the Caymas Cash program. Another key point, registered Caymas owners who win a Platinum Level tournament can earn a whopping $15,000, making it the highest payout level in the program.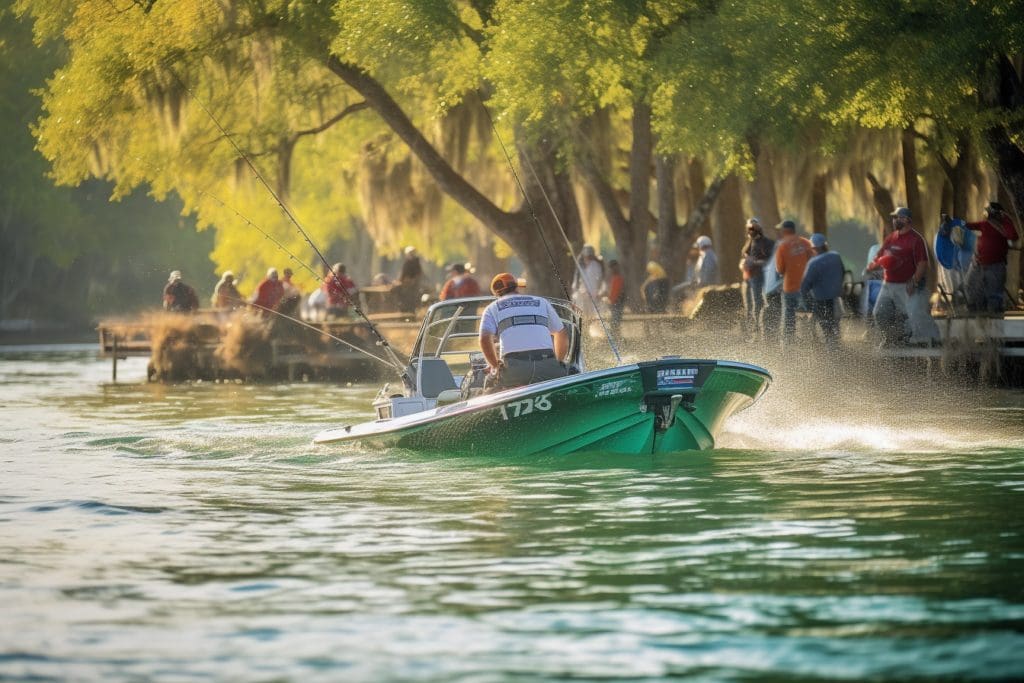 IV. Eligibility and Requirements
To be eligible for these cash rewards, the following criteria must be met:
The winning boat should be a Caymas and powered by a Yamaha, Mercury, Evinrude, or Suzuki outboard.
The Caymas owner must be registered in Caymas Cash before the event.
The angler should be a retail registered Caymas owner.
The owner must be the original purchaser of the Caymas boat.
A minimum of 60 boats must be entered in the Platinum Level event for the payout.
V. Platinum Level Events
Nonetheless, for this purpose Caymas has designated a variety of tournaments at the Platinum Level, from Bassmaster Classic to the MLF (Major League Fishing) Bass Pro Tour and many others. This wide range of events gives every angler a chance to compete and win.
VI. Why Choose Caymas Boats
Caymas Boats are designed to offer superior performance, exceptional comfort, and innovative features, making them the choice of many successful anglers. Owning a Caymas Boat not only increases your chances of winning bass tournaments but also qualifies you for the lucrative Caymas Cash program.
VII. Black Label Marine Group – Your Go-To Caymas Dealer
Overall, if you're in Florida and eager to become a part of the Caymas family, look no further than the Black Label Marine Group. As an official Caymas dealer with locations in Punta Gorda, Pinellas Park, and Ocala, they're fully stocked with Caymas bass boats. Visit their online inventory at blacklabelmarinegroup.com/caymas to find your dream boat.
VIII. Conclusion
In summary, the Caymas Cash Platinum Level is more than a rewards program – it's an opportunity to achieve fishing glory while enjoying the superior performance of Caymas boats. Whether you're an experienced angler or a newbie, the Platinum Level could be your ticket to a thrilling victory and a hefty cash reward!
IX. What next?

Ready to take your fishing tournaments to the next level? Register for the Caymas Cash program today and let your Caymas boat pave your way to the Platinum Level glory!
Happy Fishing!
Good Luck!