Snorkeling and Spearfishing for Hogfish: Florida's Unique Delight
Florida's underwater world has an array of exciting marine life, but one of the most prized species amongst seafood lovers and spearfishermen is Hogfish fishing. With their distinctive elongated snouts and radiant coloration, Hogfish provide a unique fishing experience.
Hogfish 101: An Unconventional Beauty
Hogfish, named for their hog-like snout used to root around for food in the sea floor, are a unique species. These fascinating fish are bright pink-orange with a dark stripe from the eye to the dorsal fin, making them easily recognizable.
Hogfish are usually found around reef areas and ledges, and their diet primarily consists of mollusks, crustaceans, and small invertebrates. The best time to catch Hogfish fishing in Florida is from November through June.
Catching Hogfish: Snorkeling & Spearfishing
Hogfish are particularly fun to catch because traditional rod-and-reel methods often fall short. These crafty fish are better targeted by spearfishing or by using a snare, making for a completely different fishing adventure.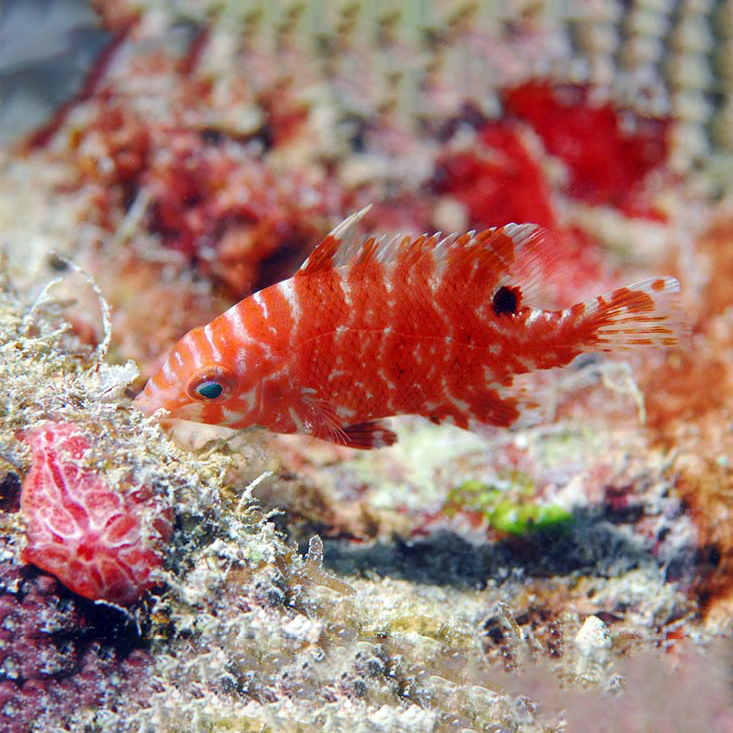 The Ideal Vessel: Black Label Marine Group
To reach the Hogfish's favorite haunts, you'll need a reliable fishing boat. Black Label Marine Group is your go-to destination for top-quality center console fishing boats. We proudly stock a wide range of Caymas, Sea Fox, and Finseeker brands at our three locations in Ocala, Punta Gorda, and Clearwater. Alternatively, you can view our full inventory of Hogfish fishing boats online.
Dive into the Challenge of Hogfish Fishing
Catching Hogfish offers an immersive experience in Florida's beautiful underwater world. It's a unique thrill, especially when you know a delicious dinner awaits you after a successful hunt. And with a reliable boat from Black Label Marine Group, you're all set for an unforgettable Hogfish fishing adventure.
Fun Fact: Did You Know?
Hogfish are hermaphrodites! They all start as females and transform into males as they grow larger. This gender-switching ability makes Hogfish a fascinating species in the underwater kingdom!
Main Photo Credit: https://www.facebook.com/FishingWithLuiza