Cayma$ Ca$h, Ba$$ Tournament$, and Cayma$ Boat$
I. Introduction
Welcome to the exciting world of competitive fishing! If you're an angler, you've probably heard of Caymas Boats, a renowned name in the fishing industry. Today, we're diving deep into "Caymas Cash," a rewarding program offered by the company. We're also shedding light on how these boats make a significant impact in "bass tournaments." So, buckle up and let's set sail!
II. The Caymas Cash Program: An Overview
Caymas Cash is a thrilling incentive program designed for Caymas boat owners. The program has three tiers: Platinum, Silver, and Bronze. Each level offers a distinct set of benefits and requires different eligibility criteria. For example, the Bronze level rewards registered Caymas owners with $500 if they win a qualifying bass tournament. Now, let's unpack why Caymas Boats are a top choice among anglers.
III. The Role of Caymas Boats in Fishing Tournaments
Caymas Boats, known for their exceptional quality and design, offer a competitive edge to anglers. The unique features of these boats, such as their superior stability and advanced technology, make them ideal for bass tournaments. Many successful participants swear by the performance of Caymas Boats. But how do Caymas Cash and bass tournaments go hand in hand?
IV. Thriving in Bass Tournaments with Caymas Boats and Caymas Cash
Bass tournaments are not just about skill and luck; they're also about the right gear. Caymas Boats provide just that – high-quality vessels that give you an edge. Combine this with the attractive incentives from Caymas Cash, and you have a recipe for success. The prospect of winning cash prizes adds a thrilling dimension to these tournaments, making the fishing experience even more rewarding.
V. How to Get Involved: Registering for Caymas Cash and Participating in Bass Tournaments
Ready to get on board? Registering for Caymas Cash is easy. Simply sign up before participating in a tournament. Next, find a bass tournament that's part of the program and enter. Preparation is key, so ensure your Caymas Boat is tournament-ready and gear up for the challenge.
VI. Conclusion
Caymas Cash and bass tournaments offer a unique blend of thrill and reward. When you add Caymas Boats to the mix, you're not just participating; you're increasing your chances of success. So, why wait? Dive into this rewarding experience today.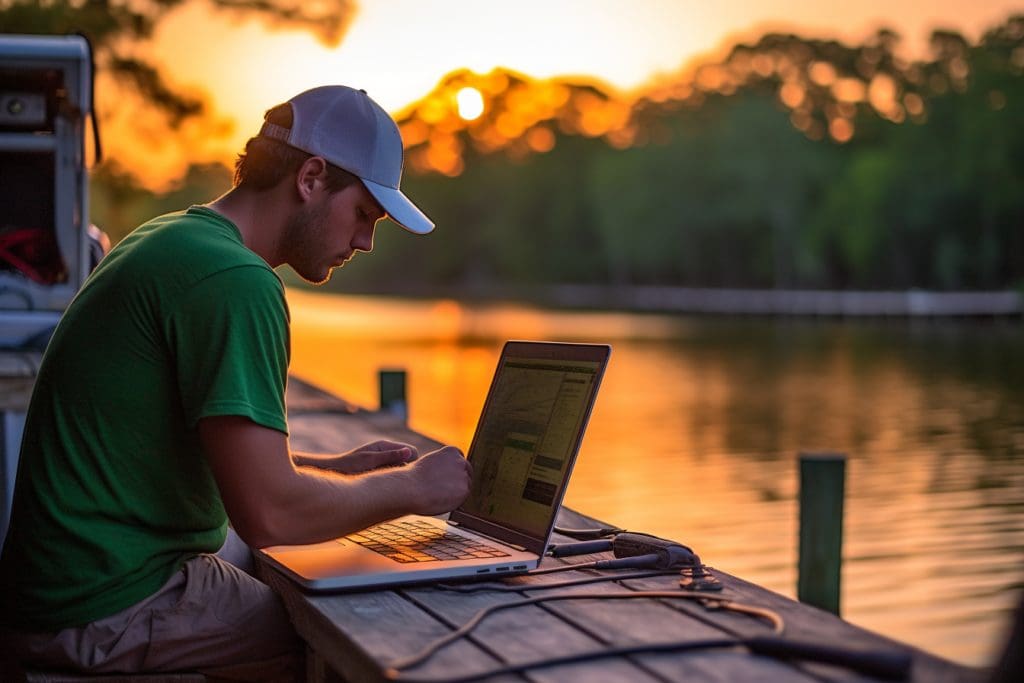 VII. What's next?
Looking to kickstart your journey? We, at Black Label Marine Group, are proud to be an official Caymas dealer. With locations in Punta Gorda, Pinellas Park, and Ocala, Florida, we're always within reach. Our stores are fully stocked with a wide range of Caymas Bass Boats, ready to be your trusted companion in upcoming tournaments. Visit us online at blacklabelmarinegroup.com/caymas to explore our impressive inventory. For any questions or assistance, feel free to reach out. We can't wait to help you navigate your way to success.
Happy fishing!
And good luck in those bass tournaments!