Mercury is yet again revolutionizing offshore fishing with their new V12 outboard motor. It's been making waves in the boating world and left this guy smiling ear to ear. This 600hp goliath is setting new standards for power, performance, and efficiency. We had fun testing the incredible features and to say the least, it enhanced our offshore fishing experience.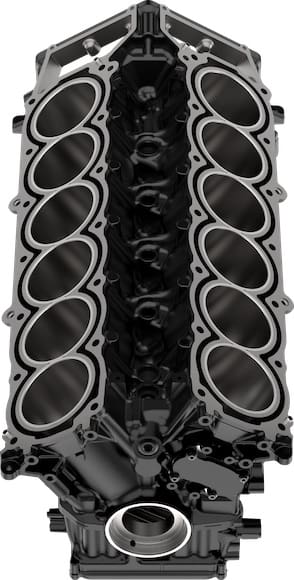 The Groundbreaking Mercury V12 Outboard
The Mercury Verado V12 has quickly become a game-changer in the boating industry, providing an unmatched level of power and efficiency. This groundbreaking engine offers numerous benefits, from its impressive torque and speed to its fuel-saving capabilities.
Unprecedented Power and Performance
The Mercury V12 outboard delivers a new level of power and performance for offshore fishing enthusiasts. With it's robust 600-horsepower output, this innovative engine can propel larger boats with ease, ensuring a smooth and comfortable ride in various water conditions.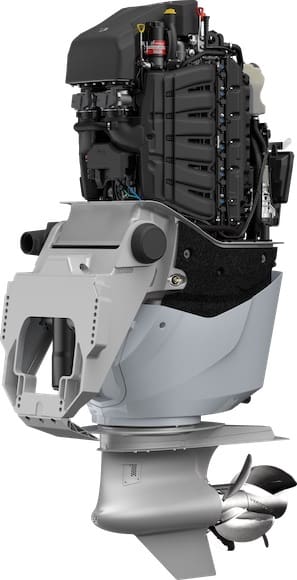 Fuel Efficiency and Eco-Friendly Features
One of the standout features of Mercury's newest outboard is its fuel efficiency, which allows for longer offshore fishing trips without the need for constant refueling. Additionally, the engine's advanced design helps reduce emissions, making it an eco-friendly choice for environmentally conscious boaters.
"Only the lower part of the engine moves. The big, heavy block stays stuck to the transom, while the gearcase steers."

The Perfect Match: Mercury V12 and Caymas Boats
When paired with the exceptional Caymas collection of boats, the Mercury V12 outboard truly shines. The Caymas 341cc and 401cc are the ultimate boats for offshore fishing adventures. And when combined with the power and efficiency of the Mercury Verado V12, the experience is truly unbeatable.
Caymas 341cc: Enhanced by the Mercury V12
When looking for a good partner to your new outboard motor, look no further than Caymas' CC line. The Caymas 341cc is a top-tier offshore fishing boat. It benefits immensely from the power and efficiency of the Mercury V12 outboard. With the engine's impressive performance, the 341cc can reach top speeds and handle challenging water conditions with ease. Ensuring an unforgettable offshore fishing experience.
Caymas 401cc: Unleashing the Full Potential of the Mercury V12
If you wanted to go bigger to pair even better with your Mercury outboard, then go with the 40′ option from Caymas. The Caymas 401cc is the pinnacle of offshore fishing performance and fully harnesses the power of the Mercury V12. This luxurious and powerful boat offers an offshore fishing experience that is second to none.
In conclusion, Mercury's newest V12 outboard has revolutionized the offshore fishing experience with its groundbreaking power, performance, and efficiency. When paired with the exceptional collection of boats available at Black Label Marine Group, the offshore fishing adventure becomes even more extraordinary. Visit BlackLabelMarineGroup.com to explore their lineup of fishing boats for sale and discover the perfect match for your Mercury V12 outboard engine.