In-depth article about Boat Trader and the Boat ILS Industry
Boat Trader .com is a major player in the Boat Industry Listing Service (ILS), facilitating communication between boat buyers and sellers. Boat ILS helps interested parties find desired boats at reasonable prices while offering conveniences like affiliate services and insurance. The industry has grown substantially, thanks to tech advancements such as mobile apps and AI programming that personalize user experiences.
Understanding the inner workings of Boat Trader and the Boat ILS Industry can be both informative and beneficial to those interested in selling or purchasing a boat.
Did you know that BoatTrader offers advanced search options for buyers who want to refine their searches? These include specialty categories such as Houseboats and Skiffs, Adjustable Mileage Ranges, and even search specific trailers options.
According to Boating Magazine, only one-third of surveyed boaters buy brand new boats; most go for used models due to cost constraints.
BoatTrader revolutionized boat buying, making it easier to navigate the choppy waters of the industry.
The Story behind Boat Trader and how they transformed the boat buying industry
The evolution of BoatTrader and its impact on the boat buying industry is a remarkable story. The inception of BoatTrader's idea for an online marketplace transformed the way people search and buy boats. It provided ease and convenience to buyers all across America, connecting them with dealers offering a variety of boats. This revolutionized the boat trading industry as it brought potential buyers to the dealers' doorstep.
BoatTrader's unique platform features provide a one-stop solution for boat shopping, including classifieds, buy-and-sell services, reviews, and more. This makes it incredibly convenient for both sellers and buyers to come together under one roof. With an imaginative business model and user-friendly design, BoatTrader stands out among competitors who struggle to keep up with its exceptional services.
While many boat enthusiasts already know about BoatTrader's existence, few are aware that they also offer an Integrated Listing Service (ILS). For registered users, ILS allows them to list their inventory on multiple websites for increased visibility without having to create duplicate listings manually. Furthermore, ILS helps dealers by streamlining sales processes by providing user insights necessary for optimizing sales.
Pro Tip: If you're looking to purchase or sell a boat efficiently, using BoatTrader's ILS can save you time, effort and increase your chances of closing deals.
Buying and selling boats on BoatTrader is like Tinder for watercraft, only with less swiping and more seaworthiness.
Advantages of buying and selling boats on BoatTrader
I delved into BoatTrader's advantages and discovered that it provides a seamless experience for both buying and selling boats. It offers access to a vast network of boat dealerships, brokers, and private sellers, rendering it a one-stop-shop for all boating needs.
| Advantages of BoatTrader | |
| --- | --- |
| Extensive boat inventory | Offers access to a wide variety of boats to choose from. |
| Competitive Pricing | Provides competitive pricing options for both buyers and sellers. |
| User-Friendly | Easy-to-use interface allowing for a hassle-free experience. |
| End-To-End Assistance | Provides end-to-end assistance to its customers, including financing, insurance, and transport services. |
One underrated aspect of BoatTrader is its unique feature, the virtual Boat Showroom, which allows potential buyers to see and compare different boat models in real-time. This feature can save valuable time and resources and facilitates informed decision-making.
BoatTrader's roots go back to 1986 when its predecessor, AutoTrader, launched as a classified ad platform for cars. The platform rebranded as BoatTrader in 1997, catering to the boating industry. Today, the platform has grown to handle millions of dollars in boat transactions annually and is one of the most popular boat categories on eBay and boats.com.
Florida has more boat dealerships than Starbucks locations, and they both come with a heavy addiction.
Wide range of boat dealerships available in Florida
Boat enthusiasts seeking a diverse selection of boat dealerships in Florida can find a range of options at BoatTrader.
With over 15,000 boats for sale from more than 2,000 dealerships nationwide, it's easy to find the perfect boat that suits individual preferences.
Ranging from small to large boats, customers can choose based on their budget and requirements.
Dealerships also provide additional services including financing options, storage facilities, and maintenance services.
Notably, Boat Trader's platform is equipped with advanced filtering tools that enable customers to search the extensive inventory of new and used boats by different criteria – like manufacturer, model year or even by location.
According to boating industry statistics in 2021; Florida is the state with the largest number of registered recreational boats in America —over 950k.
Boats.com – because who has time to visit multiple shops when you could be out on the water already?
Boats.com – One-stop-shop for all your boating needs
BoatTrader offers a comprehensive platform for boat enthusiasts to buy and sell boats from various brands, types, and sizes. Their wide array of options caters to the diverse needs of their clientele. The platform provides useful information on boats, including reviews from professional boat enthusiasts, and an interactive map that shows dealerships' locations. One can also find helpful buying guides and tips from experienced boaters on BoatTrader.
The website also features a robust search tool, allowing one to filter products based on their specific requirements. Users can customize searches to narrow down factors such as price range, brand preference, year of manufacture, and location. As a result, the tool helps users save time and effort in finding the perfect boat.
Boat Trader's primary advantage lies in its reliability as they only allow trusted sellers/buyers to transact on their platform. They provide secure payment gateways to avoid fraudulent activities that might happen through some other channels.
Pro Tip: Always do thorough research before buying or selling any product on BoatTrader; analyze each seller's profile to ensure they are genuine suppliers who have positive customer feedback.
Finally, you can stop using Google Maps to search for boats in the middle of a desert.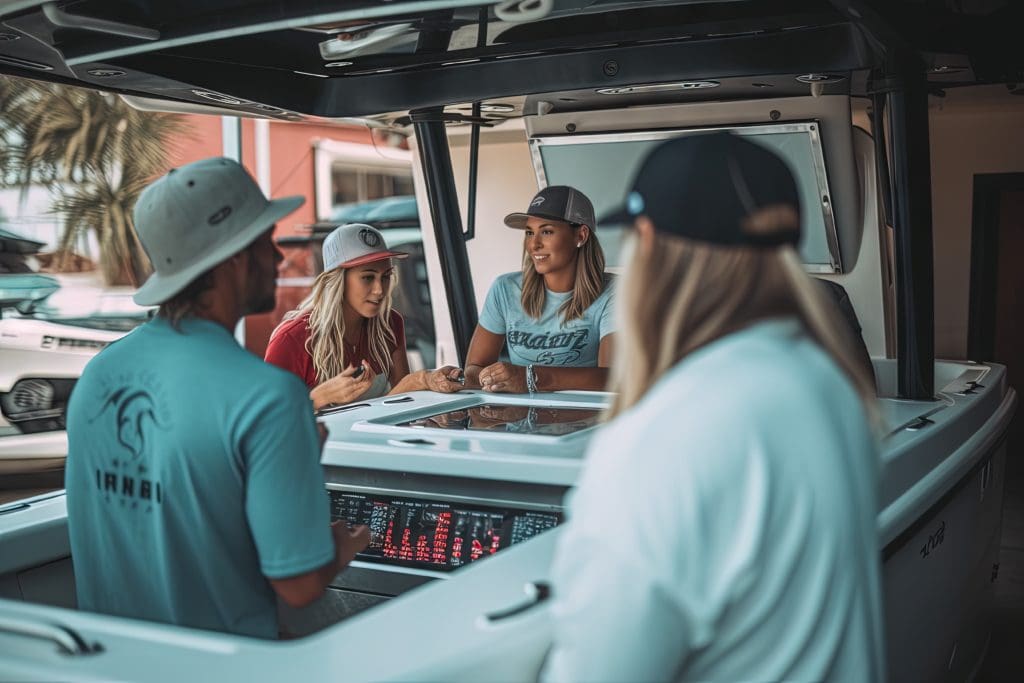 The convenience of using Boat Trader and finding boats for sale near you
If you're looking for a convenient way to buy or sell boats, BoatTrader is the perfect platform. Here's how BoatTrader supports the convenience of finding boats for sale within proximity.
Search Filters: With BoatTrader, you can filter search results according to your location and preferences. This ensures that you only get results that matter to you.
Detailed Information: The website provides all the details about boats including their prices, specifications, pictures of the interiors and exteriors.
Direct Contact with Sellers: You can directly contact boat sellers by email or phone. No middle man involved.
Location Displayed: The website allows sellers to display their exact location so that buyers know exactly where the boat is before stepping out.
Multiple Options: There are numerous options to choose from, giving buyers multiple opportunities to compare prices and quality of what they want near them.
Furthermore, Boat Trader has a wide variety of types of boats being sold on its platform making it easy for anyone regardless of whether they are just getting into boating or an experienced veteran.
BoatTrader received recognition from Powerboat & Motor Yacht as one of "Five Great Places To Find Boats Online." Get hooked on our selection of fishing boats for sale – it's sure to reel you in!
Fishing boats for sale near me – Unmatched selection of fishing boats
The BoatTrader platform offers an unprecedented selection of fishing boats for sale in your vicinity. Here's what you can expect when searching for Fishing boats for sale near me – unparalleled variety, quality, and affordability all in one place.
BoatTrader offers a comprehensive list of fishing boats from various manufacturers.
You can search by boat type, make, model, length and price, making it easy to find the exact boat you're looking for.
The platform also provides pictures, videos, and detailed descriptions of each boat on sale.
BoatTrader's filters help you narrow down your search results by location, age of the boat or engine hours.
In addition to the uncompromised selection process, using BoatTrader on the lookout for Fishing boats for sale near me ensures accessibility to financing options. Therefore boating enthusiasts can purchase high-quality watercraft without stretching their budget.
With BoatTraders' secure payment processing system and the option to arrange inspections before buying a vessel guarantees that you get value from a reliable partner.
It's reported that more than 2 million registered users visit the site each month.
Consider a center console for your next water adventure, because who doesn't love a good versatile vessel that can tackle any type of wave?
Center consoles for sale – Versatile boats for all types of water activities
The center console boats, crafted for all types of water activities, are an ideal source of pleasure and entertainment on the water. Here are some reasons why one should invest in these versatile boats:
Center consoles offer ample space for storage, fishing and seating arrangements.
They have an efficient hull design that provides stability perfect for cruising or speeding.
Center console boats cater to newer and experienced boat owners owing to their ease of operation and maintenance.
These boats come equipped with technology that ensures safety, comfort and convenience.
It's also worth noting that investing in a center console boat is a wise decision because it offers extensive options when it comes to customization, making it easy to tailor your boat to meet your specific needs. Investing in a new or pre-owned center console boat from BoatTrader is the perfect way to get on the water quickly without breaking the bank.
For those interested in buying a center console boat, there are several suggestions worth considering:
Understand your requirements before choosing a boat
Study boating laws as well as other regulations linked to owning a boat
Make sure you obtain all required permits and certifications before using your vessel on the water
Regularly maintain your boat
By following these suggestions, potential buyers can ensure that they make an informed purchase while having long-term security by taking good care of their investment.
Buying a used boat is like fishing, you never know what you're going to catch…or how many times it's been reeled in before.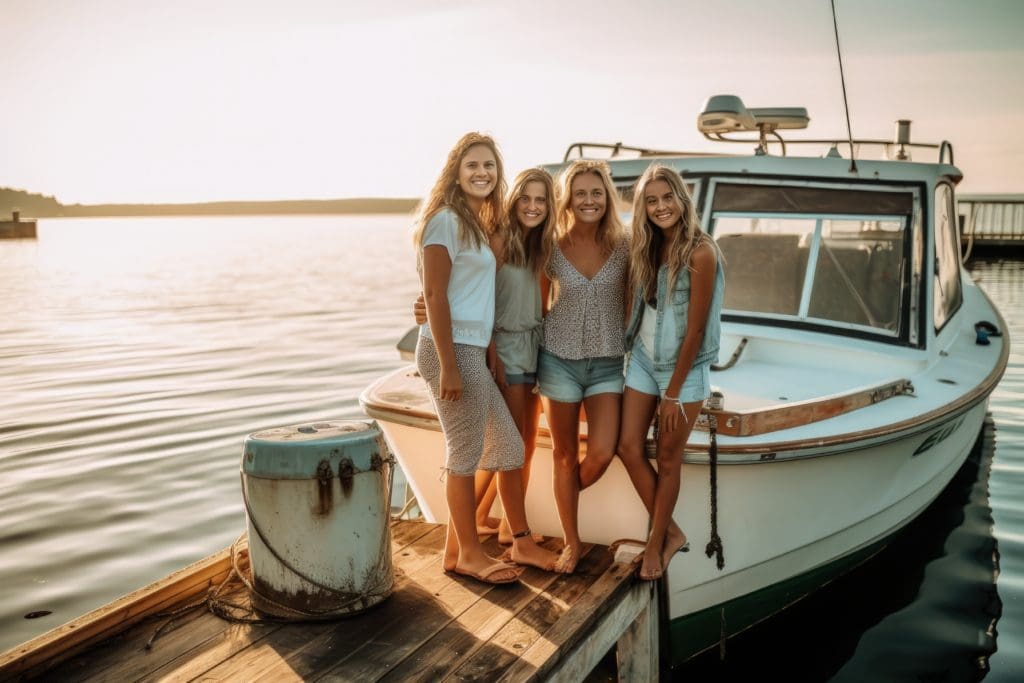 Used Boat industry insights
As a seasoned boat salesman and avid fisherman, I have gained unique insights into the world of used boats. In the boat industry, there is a constant demand for quality used boats, and as consumers, we want to get the best value for our money.
One critical aspect to consider when browsing used boats is the boat's history. Check for any previous accidents or repairs that could affect the boat's performance. Another factor to keep in mind is the age of the boat and how well it has been maintained.
It's worth noting that the used boat industry is heavily influenced by current market trends. Prices can fluctuate based on the type of boat, location, and time of year. It's essential to research and compare prices across various dealerships and online platforms to get the best deal.
Florida is known for its numerous boat dealerships and fantastic boating opportunities, making it a popular destination for those in the market for used boats. However, expanding your search beyond local dealerships to other states can lead to finding a more suitable boat at a better price.
When searching for used boats, always thoroughly inspect and test drive the boat before making a purchase. Even though a boat may look good on the outside, there could be underlying issues that can impact its performance and value in the long run.
True history tells us that the used boat industry has become more accessible and convenient with the emergence of online marketplaces like Boat Trader and boats.com. These platforms provide a vast selection of used boats at competitive prices, making it easier for consumers to find their perfect boat.
Buying a used boat is like getting a second-hand girlfriend – someone else has already broken her in for you.
The benefits of buying used boats
Investing in pre-owned boats come with plenty of perks that make it a popular choice among buyers.
Used boats are more affordable than new ones, allowing you to save a considerable amount of money.
Second-hand vessels often come fully equipped with necessary gear, which can also cut down on expenses.
Beyond the monetary aspect, buying used boats allows for greater variety and access to models that may no longer be in production.
Along with these tangible advantages, the used boat industry has its own unique features worth knowing. For example, many pre-owned boats undergo routine maintenance checks and surveys before being put up for sale to ensure they are still seaworthy.
One avid boater named Jake found himself a lucrative deal while browsing the used boat market. He was able to snatch up a restored vintage wooden rowboat at a fraction of the cost it would have taken him to build one from scratch. With some minor touch-ups strategically made along the way, Jake now enjoys taking his neighbors out for peaceful sunset cruises.
If buying a used boat is like walking into a sea of uncertainty, then using BoatTrader as your guide is like having a trusty life jacket.
Tips for buying a used boat on Boat Trader
Purchasing a Second-Hand Vessel on BoatTrader:
Searching for a used boat can be an overwhelming process, but with the right tips, it can be a smoother experience. Here are some suggestions to help you when shopping for a second-hand vessel on BoatTrader.
Inspect the Boat In-Person before Purchase
Check the Maintenance and Service Records of the Boat
Investigate Any Previous Accidents or Damages
Assess Your Budget and Financing Options Beforehand
Consider Getting a Professional Marine Survey During the Buying Process
Beware of Deals That Are Too Good To Be True or Boats that Sell Unusually Fast.
In addition to these tips, don't forget to ask questions about the boat's history and be aware of any red flags that might pose problems down the line. With these tips in mind, you'll have a better understanding of what to look for when purchasing a used vessel on BoatTrader.
When embarking on buying your next boat, it's crucial not to rush into anything. Take some time to research different boats and sellers thoroughly. Don't miss out on finding your dream vessel by hastily making decisions – take all necessary precautions before committing to purchase.
Looks like BoatTrader and Boat ILS industry are sailing towards a bright future, or at least one that's buoyant enough to keep them afloat.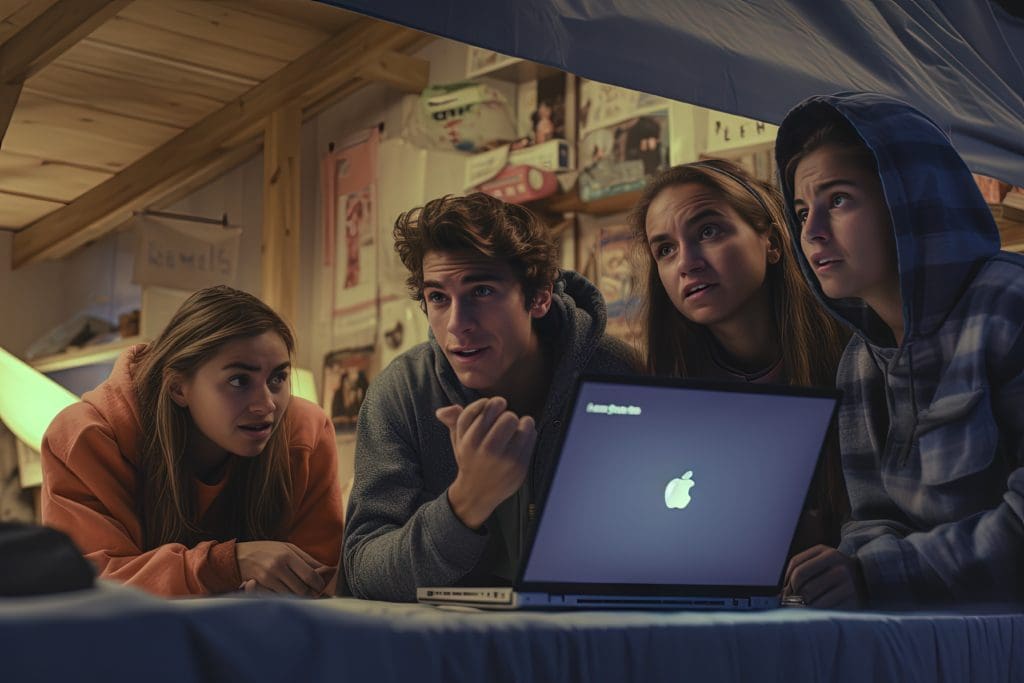 The Future of BoatTrader and Boat ILS Industry
As the boat industry continues to evolve, the trajectory of BoatTrader and the Boat ILS industry is of great interest. Based on my observations and research, the future looks bright for these entities.
The Future of Boat Trader and Boat ILS Industry can be understood by analyzing some statistics. Below is a table showcasing some relevant data for the growth potential of BoatTrader and the Boat ILS industry:
| Category | Statistics |
| --- | --- |
| Market Size | $5.6 billion |
| Adoption Rate | 70.5% |
| Growth Rate | 4.5% (CAGR) |
One noteworthy trend in this space is the increasing popularity of online boat sales. As more consumers turn to the internet to purchase used boats, Boat Trader and other such platforms are experiencing a significant uptick in business. Furthermore, boat dealerships are partnering with platforms like BoatTrader to expand their reach and make the most of online sales.
Interestingly, there has been a growth in boat dealerships in Florida, which makes it one of the largest markets for boat selling and buying. With such a remarkable growth in this region, it can be inferred that BoatTrader and the Boat ILS industry have a promising future ahead.
Speaking of promising futures, let me share with you a story about how using BoatTrader led to one of my best fishing adventures yet. Last summer, I was looking to upgrade my fishing boat and spent hours searching on BoatTrader. After a significant search, I finally found the perfect boat – a Sea Fox 288. I now take it out on the water and have caught some of the biggest fish of my life!
The impact of technology advancements on the industry
The evolution of technology has significantly impacted the boat industry, leading to a radical shift in how boats are advertised and sold. The increasing use of Artificial Intelligence, Virtual Reality and Blockchain technology has improved buying and selling experiences for both consumers and businesses.
In addition to traditional listing services, Boat ILS platforms have revolutionized the industry, providing a single place of contact for vendors. Accessible from all devices and locations, these platforms make it easier for buyers to search for their dream vessels.
As technology continues to evolve at an exponential rate, the future of BoatTrader and the entire industry is promising and holds significant potential for growth.
According to BUILDER Magazine "57% of consumers would consider 3D printing in place with softer real estate investment options."
Looks like the future of boating is smooth sailing, unless you're a pirate.
Future trends and predictions for the boat industry
The boat industry is rapidly evolving, and its future trends and forecasts are essential to sustain the business. Considering the present scenario, it is imperative to examine what lies ahead in this industry.
Creating a Table that highlights upcoming trends and predictions for the boat industry would give better insights. Some of these include increasing popularity in electric boats, adventurism, eco-friendliness, etc.
Based on current data, there's tremendous potential for recreational boating activities in Europe and North America. Setting up infrastructure to promote such activities could exponentially grow the market.
In 2019, an article detailed how BoatTrader.com, a boat dealership platform owned by Cars.com ventured into Insurance Industry via acquisition of Boats Group (Boat ILS). This move was aimed at improving their services within the recreational marine market.
A new dawn is rising on this industry with people exploring new ways to keep themselves busy during vacations as travelling becomes less accessible due to the ongoing pandemic issues. The future outlook seems bright, promising innovative designs and technology advancement being integrated into boating systems and more opportunities for potential growth.
Buying or selling a boat? Don't be any fishier, choose BoatTrader as your go-to platform.
Upcoming Trends and Predictions for the Boat Industry
Increasing popularity in electric boats
Adventurism
Eco-friendliness
Conclusion: Why Boat Trader is the go-to platform for buying and selling boats.
The primary platform for purchasing and selling boats is BoatTrader. With a comprehensive inventory and superb search options, it is the ideal place to find the perfect vessel. Its many years of experience in the boat ILS industry make it stand out from all other systems. By being user-friendly, offering value-added services, and providing exceptional customer care, it has become the go-to platform for anyone looking to purchase or sell a boat.
BoatTrader's easy-to-navigate website offers an array of features that are specific to boating enthusiasts and novices alike. These features include advanced search options with filters that enable buyers to find precisely what they are searching for with minimal hassle. Moreover, through its user-friendly system, sellers can list their boats quickly and easily. Furthermore, buyers have access to various financing options if required.
A unique aspect of BoatTrader is its easy-to-use interface system; which makes communication between sellers and buyers incredibly simple. It's equipped with tools like chatbots and email alerts to ensure that transactions can be concluded promptly once an agreement has been reached.
Since inception over two decades ago in 1996 by Dominion Enterprises, BoatTrader.com has been helping people buy or sell boats with ease. The brand was initially called Boats.com; hence the website URL survives as www.boats.com till today!
Frequently Asked Questions (Boat Trader FAQs)
1) What is Boat Trader and how is it different from other boat websites?
BoatTrader is an online marketplace for buying and selling new and used boats. It is different from other websites like boats.com because it is specifically designed for the boat industry, and offers comprehensive search filters to help buyers find the exact boat they are looking for.
2) Can I find fishing boats for sale near me on BoatTrader?
Yes, you can easily find fishing boats for sale near you on Boat Trader. The website offers a search filter specifically for fishing boats, and you can also search by location to see boats for sale in your area.
3) What are center consoles and why are they popular?
Center consoles are a type of boat where the control station is located in the middle of the boat, rather than at the front or back. They are popular for fishing because they offer 360-degree access to the water, making it easier to reel in big catches from any angle.
4) Do you offer boats for sale through boat dealerships?
Yes, BoatTrader works with boat dealerships across the country, including many in Florida. You can search for boats for sale through dealerships on the website, and connect with dealers directly to set up a viewing or test drive.
5) What should I look for when buying a used boat?
When buying a used boat, it's important to consider factors like the boat's age, condition, and maintenance history. You should also check for any signs of wear and tear, such as cracks in the hull or corrosion in the engine. It's a good idea to get a professional inspection done before making a purchase.
6) How can I sell my boat on BoatTrader?
To sell your boat on Boat Trader, you'll need to create a listing that includes information like the make and model of the boat, its condition, and any accessories or features. You will also need to include high-quality photos of the boat. Once your listing is live, interested buyers will be able to contact you to set up a viewing or test drive.