May 2023
With the warming temperatures and lengthier daylight hours, the spring season fishing in Florida is buzzing with life. This exciting period opens up a vast playground for fishing enthusiasts, making it the ideal time to venture into the azure waters of the Sunshine State.
What are we Fishing for in Florida at Springtime
Among the much-anticipated marine species during the spring season, the snook takes center stage. These vibrant fighters inhabit inshore locations, including mangrove shorelines, grassy flats, and bridge surroundings. Their energetic leaps and robust sprints make them an angler's delight. Using live bait such as pilchards, shrimp, or pinfish can lure them in, but artificial jigs or soft plastics can do the trick too. Take care while handling them and remember that they are off-limits for harvesting from May 1 to Aug. 31. More on snook regulations can be found here.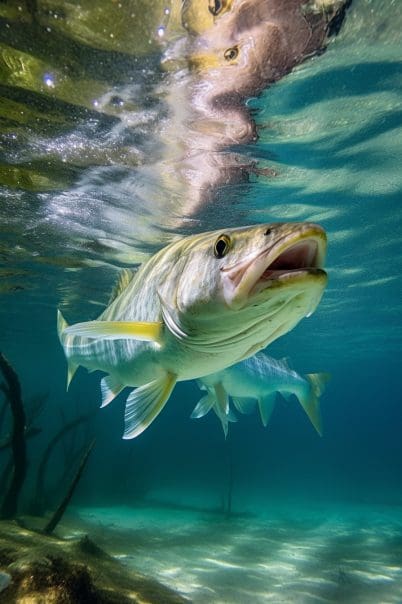 Another treasured catch during spring season fishing in Florida is the notorious "silver king," also known as the tarpon. Renowned for their dramatic strikes and raw strength, tarpons are usually seen along beaches, inlets, and passes. Keep an eye on deeper water grass flats and look for their glittering scales catching the sunlight. Employ live bait such as mullet, big threadfin, or crabs to entice these majestic creatures. Artificial lures like plugs or swimbaits may also do the job. Prepare for a strenuous battle, as these creatures are known to put up a fight.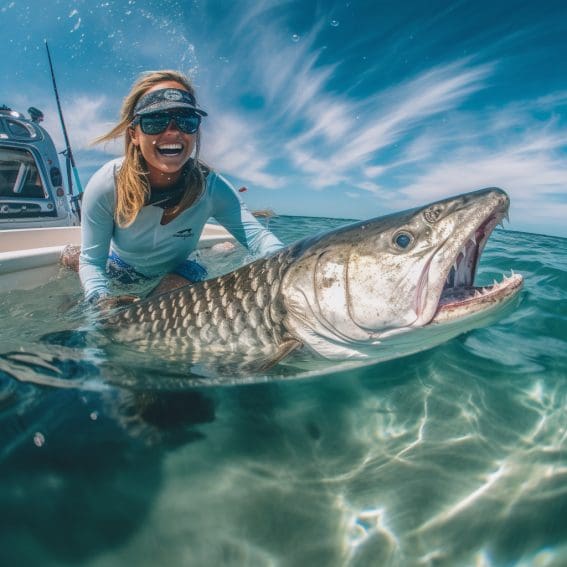 Redfish, although often overshadowed, are a joy to find in spring. Their habitats overlap with snook, primarily found in grass flats, mangrove shorelines, and along oyster bars. Try using live bait such as shrimp, pinfish, or whitebait, or artificial lures like spoons or soft plastics. If you intend to catch and release, ensure you handle them gently and promptly return them to their aquatic home.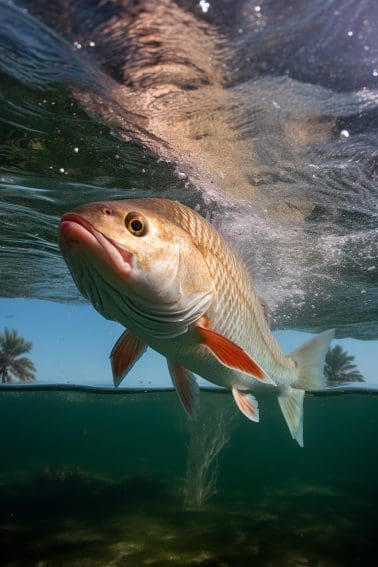 Florida's diverse marine life extends to trout, mangrove snapper, sheepshead, and grouper. The key to success lies in understanding the local region and tides. A little local wisdom can go a long way; consider connecting with a local bait store owner for updates on recent catches. Always ensure you're familiar with the rules and regulations for each species, a great place to start is the Florida Fish and Wildlife Conservation Commission.
Making Plans for Springtime Florida Fishing Trips
While planning your spring fishing adventure, keeping an eye on Florida's weather is crucial. Remember, spring can bring windy conditions, so be prepared for a potentially bumpy ride on the water.
Increase your odds of that dream catch by employing the local expertise of fishing guides, such as Capt. Jacob of Double 'O' Fishing Charters. Their deep knowledge of Florida waters and the latest fish patterns and preferences can significantly enhance your fishing experience.
Next Level Fishing with Boat from Black Label Marine Group
Adding the perfect fishing boat to your spring season activities in Florida can greatly enhance your experience. Whether your preference is casting lines in the tranquil bays, exploring freshwater rivers and lakes, or venturing into the vastness of the ocean, having a suitable boat for each type of fishing excursion is invaluable. The Black Label Marine Group provides a broad selection of fishing boats specifically tailored for every kind of fishing environment. Each boat is designed to amplify your fishing experience, offering a blend of comfort, functionality, and performance. You can explore their comprehensive collection of boats for sale by navigating to Black Label Marine Group's Digital Showroom Online. Investing in the right fishing boat means you're not just buying a boat; you're procuring countless future memories of spring season fishing in Florida.
Spring season fishing in Florida offers some of the best angling opportunities in the country. With a little planning and research, you're all set to create lifelong fishing memories under Florida's welcoming spring sun.